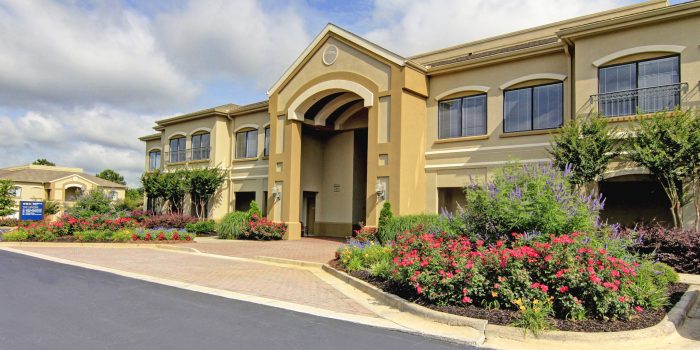 2365 Wall Street Southeast, Conyers, GA 30013
A local lender took over a distressed office park asset with professional and medical office condominiums that had suffered during the 2008 recession. There was an abundance of deferred maintenance issues including water damage from leaking roofs, damaged gutters, and broken downspouts. The parking lot was in bad shape and the office park was in desperate need of updating. There was a lot of work to be done in order for the lender to recover its investment, so they contacted EpiCity.
The first step was to perform an assessment for demand potential. EpiCity discovered that there was a high demand in the Conyers area for office spaces that have all the comforts of home plus the business amenities needed to boost productivity. EpiCity's design and construction partners quickly got to work and revamped the entire look of the campus and its marketing program.
This four-building, two-story office condominium community now features a modern business environment in a traditional office setting for those who need 450 to 15,000 or more rentable square feet. With the option to buy or lease space, Wall Street Conyers is the best option for first-class office space in Conyers. The renovation and enhancement plans were very cost effective and brought a new energy to the office park. The area has become a magnet for new tenants and purchasers. The client was able to meet their financial objectives of leasing the vacant space and was also able to sell all of their holdings and exit the property.