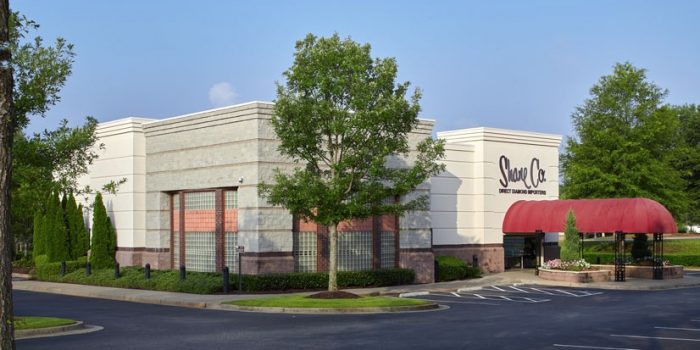 1425 Ellsworth Industrial Blvd NW, Atlanta, GA 30318
In 1988, a group represented by EpiCity purchased a 210-unit apartment community rebranded as Epic Brookside and engaged EpiCity in a massive renovation and asset repositioning project. After two decades of management, EpiCity was approached by another investment group to purchase the asset and thus facilitated the sale of the property for the client. Having sold Epic Brookside, the client was interested in taking the profit and acquiring a stable investment property with a predictable cashflow.
EpiCity assisted the client in targeting and acquiring a 1031 exchange opportunity. 10885 Haynes Bridge Road was purchased as part of the 1031 exchange. This stable asset was home to a Shane Company location. This premium jewelry brand requires high-quality property management and special attention to detail. EpiCity's asset management services were a great fit for ongoing services.
Over a decade of lease renewals are a testament to the first-class asset management services provided by EpiCity's team. Nicely positioned at Northpoint Mall, this single tenant property with 8,149 RSF continues to be leased to the Shane Company. The area is booming and offers significant opportunities for future development. EpiCity continues to manage the property to this day.