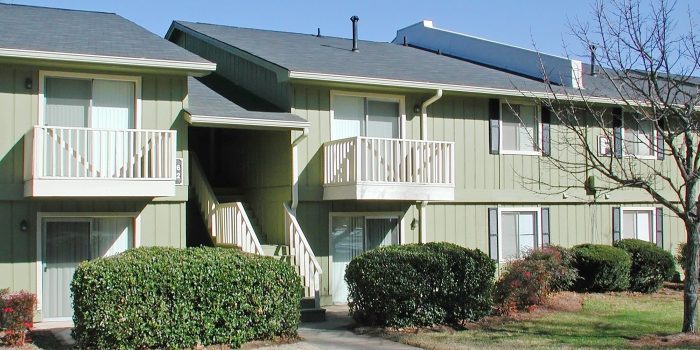 5420 Riverdale Road, Atlanta, GA 30349
A client represented by EpiCity purchased Windjammer South in 1988, a 210-unit apartment community as a value-add opportunity. The community located just south of the airport off Riverdale Road in Clayton County had a poor reputation in the market and needed extensive renovations in order to become a viable income producing asset.
The property was rebranded as Epic Brookside and a massive makeover and asset repositioning strategy was managed and implemented by EpiCity, including overseeing a $3 million renovation. Renovations included durable T1-11 siding, new roofing and abundant landscaping. EpiCity was also responsible for hiring and managing the right onsite staff. Despite the late 1980s recessionary period, the 1996 Summer Olympics in Atlanta and another recessionary period, the property performed well and was a stable asset, providing steady cash flow for EpiCity's client. EpiCity's marketing, tenant retention strategy, and continued upkeep of the community sustained the apartment community through nearly two decades.
In the early 2000s, EpiCity was approached by a group that wanted to convert the asset into affordable housing and the property was marketed for an exit. Having sold Epic Brookside, the client was interested in taking the profit and acquiring a property with a predictable cashflow. EpiCity assisted its client in a 1031 exchange and purchased 10885 Haynes Bridge Road in, a single tenant property with 8,149 RSF leased to the Shane Company.