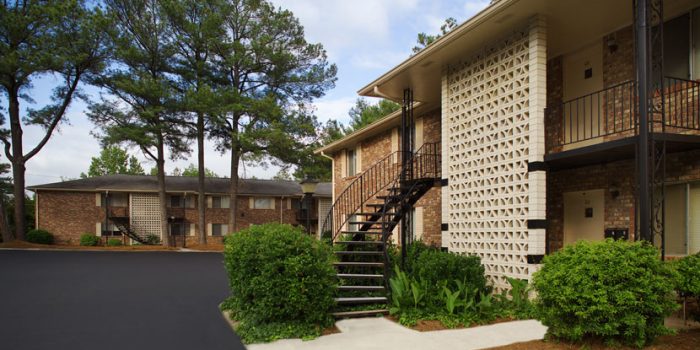 3460 Buford Hwy NE, Atlanta, GA 30329
Epic Gardens was a 112-unit, 98,560 SF multi-family property in the popular Buford Highway corridor. A local equity group, represented by EpiCity, purchased this community in the 1960s, looking for long-term stable income, to preserve its wealth, and at a minimum, hold its value. Originally constructed as an institutional grade asset, known as a Class A apartment community, this 1960s vintage garden-style apartment community featured a lot of acreage and prime road frontage.  
Keeping up with 1960s style and design required ingenuity on the part of the EpiCity, as well as a lot of maintenance over the years. EpiCity successfully managed the asset for over four decades and managed many significant renovations. Built along the Buford Highway corridor, this property was well constructed and well maintained. Because of its proximity to the city and growing employment prospects in the area, this location was largely considered the next big in-town redevelopment opportunity for multi-family housing. Epic Gardens was recognized by its peers as a gem in the community, with top occupancy and rental rates, while providing a steady income for the equity group.
Epic Gardens served as a safe place to keep the client's equity for decades, with EpiCity handling total asset management. In recent years, there were changes in the equity group structure, so when the client was ready to exit the property, EpiCity quietly went to work on a potential buyer for the apartment community. EpiCity received an offer that was 20% above the market rate at the time and closed on a premium sale for its client.