Drive Movers, a warehousing and logistics management company, has found its home at 225 Curie Drive, Suite 9000, in Alpharetta. The company works primarily with interior designers, locally owned retail furniture stores and staging companies. With its expansion in late May 2023 in its current space, the company has massively increased its space, going from 800 SF to 7,000 SF.
The company started in February 2019 and had an 800 SF building in an RV storage facility in Jasper for a couple of years. Keith Meisner, owner and CEO, had a need in his business to provide receiving services and needed a warehouse with a dock. That brought them to an 800 SF section of the same building where they now have taken over the entire space from the previous occupant.
"This was our perfect opportunity to grow rapidly," said Keith. "It's an exciting time at Drive Movers and we plan to fill up the additional space quickly."
Keith and his wife, Jacqueline, as well as a few full-time employees and contractors, are enjoying their space at Curie Drive. The company offers all-inclusive services from receiving and inspecting to storage, furniture delivery and assembling, and art and drapery installation. Its warehouse offers a secure, video/alarm monitored and climate-controlled environment.
"We work with everyone to do whatever is needed, from moving a single piece of furniture to an entire commercial building, and everything in-between," says Keith.
The business also has a charitable side. "We work with social organizations to provide furniture to families in various stages of need. For example, if suddenly a child is placed in foster care and the foster parents need another bed, we can look in the network of furniture database to see where there is a bed that we could deliver at no cost," explained Keith. "Many of our customers have furniture tucked away that they don't use or want and are willing to donate, they hang onto it and when it's needed, we pick it up and deliver it to a family nearby."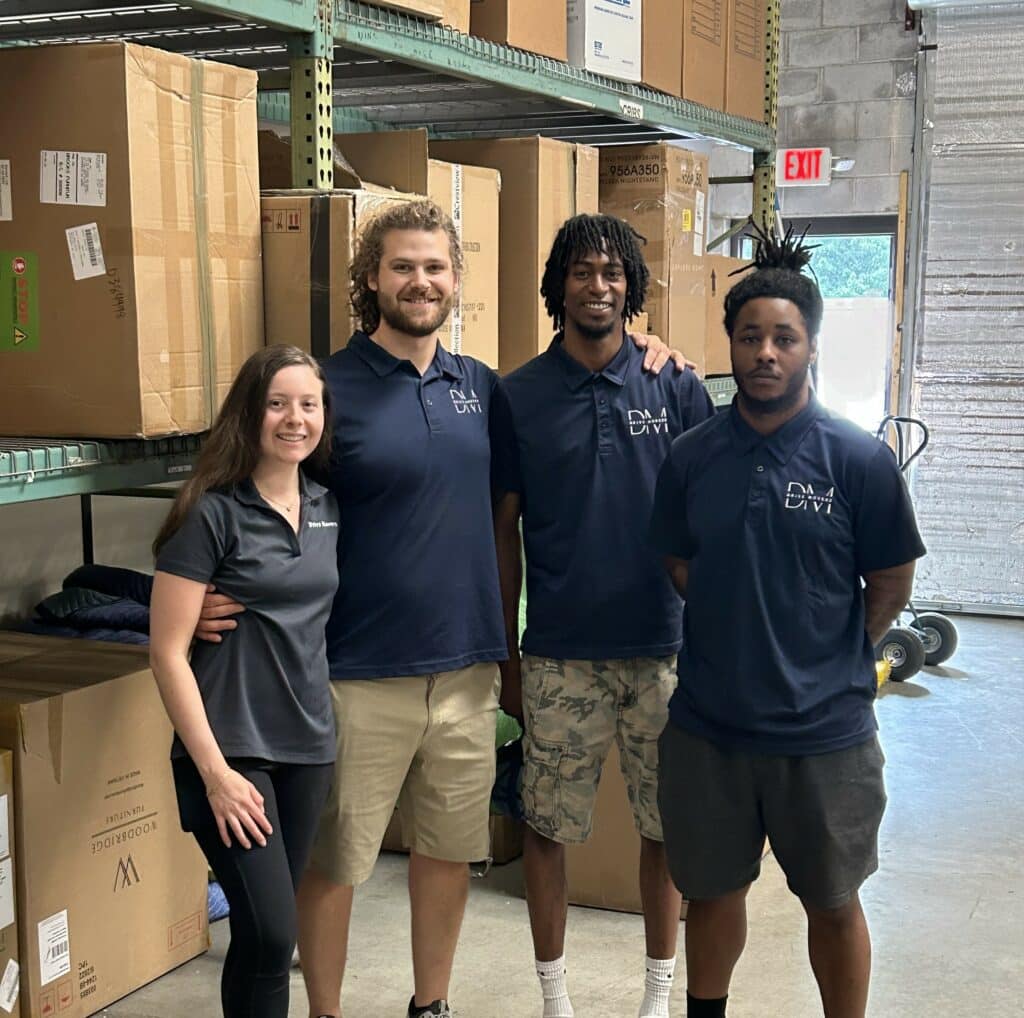 The new space is perfect for the company to fulfill its goal of growing a network all over the state, with Alpharetta's location as its base. And according to Keith, they knew from the beginning that EpiCity's 225 Curie Drive was a wonderful place to be.
"Tom (Stokes) and Allen (Morrow) of EpiCity are great to work with and I could tell from day one that they are really good people," commented Keith. "The service has been top notch, our space is at a reasonable rate, and we are able to expand our services quickly. We are very happy with our space."
Prior to starting Drive Movers, Keith was working in the medical shipping business and then cell tower construction, where a former boss talked to him about being an entrepreneur. And he hasn't looked back since!
The team at EpiCity is happy that Drive Movers parked its headquarters at 225 Curie Drive. To learn more about Driver Movers, please visit the website at www.DriveMovers.com.